For several years, The Future Energy Show Africa has been the meeting ground for the most innovative minds from across the globe to bring new advances to the energy industry, and we are at VTCBATT excited to attend the Future Energy Show Africa 2023.
This year's Future Energy Show Africa is held on 25 - 26 April in Sandton Convention Centre, Johannesburg, South Africa. The Future Energy Show Africa agenda is designed to provoke, inspire, and captivate to accelerate Africa's cleaner, sustainable energy future. The Future Energy Show Africa is to advancing future energy, energy efficiency and clean technology, with the attendance of government leaders, integrated energy companies and technology providers to discuss future oil, gas and energy states and solutions.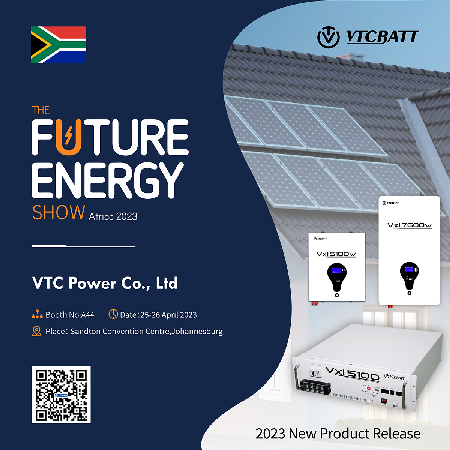 Combining VTCBATT's history with its passion for innovation, we share the same vision of Future Energy Show Africa to advance future energy in Africa. With our booth set on No: A44, we are ready to demonstrate our latest products and expertise and impress both the fellow exhibitors and visitors alike!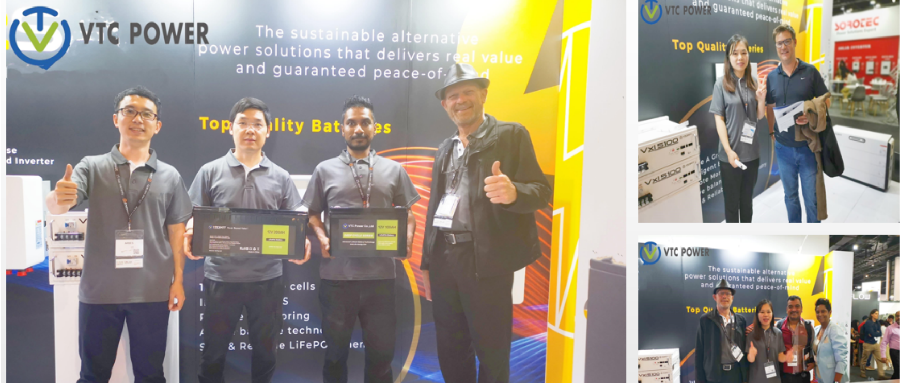 VTCBATT, a Pioneer Manufacturer of Energy Storage Systems Extending to South Africa


VTCBATT has been a leading manufacturer of energy storage systems in China for over 20 years. We are committed to providing the most quality, innovative and affordable renewable energy storage system for residential and commercial applications. We are proud of our exceptional innovation capability, advanced facilities, and ISO standard production processes.
VTCBATT brings you comprehensive energy storage solutions. VTCBATT has enjoyed a high reputation in the market of South Africa by providing solar home storage systems. It's our great mission to light and warm thousands of homes worldwide.

VTCBATT's Distinct Products in the Future Energy Show Africa 2023


Here are some of the hit products of ours that would be displayed on site: