Product Information
Vtc500Al 5.12Kwh 51.2V 100Ah All In One ESS Lifepo4 battery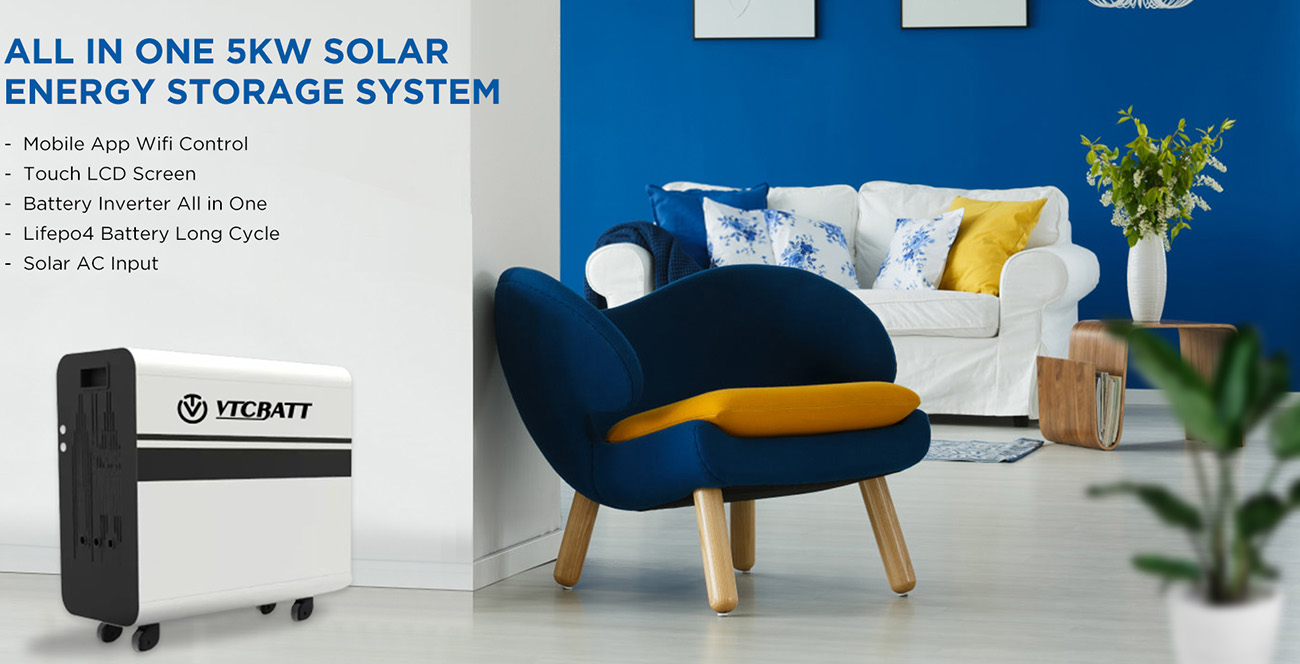 Vtc500Al Technical Details:
No
Item
Name
Specification
Remark
1
Display System
Display Screen Type
liquid crystal display touch screen
Background light
Full Colour
2
Lithium Battery Pack
Battery Type
LiFePo4
Rated Energy
5120KWH
Rated Capacity
100Ah
Rated Voltage
51.2V
Cycle Life
>6000times
3
BMS
Discharge characteristic
Continuous Current
100A
Over current protection
120A
Charge characteristic
Charge Voltage
56V
Charge Current
≤100A
Over-charge Protection
Single cell Cut-off voltage
3.65V
Single cell Recovery Voltage
3.58V
Over-discharge Protection
Single cell Cut-off Voltage
2.8V
Single cell Recovery Voltage
3.0V
Over-current Protection
Overcurrent detection current
120A
Overcurrent protection release condition
Release load
Short Circuit Protection
Short Circuit Protection
Enable
Short circuit protection release condition
Release load
Self-consumption current
Operating mode power consumption
≤25mA
Idle mode power consumption
≤200uA
4
Charging Input
AC Charging Input
Rated Input Voltage (V)
110V-220V 50/60HZ
AC maximum input voltage
AC300V
AC maximum input current
60A
Over-current Protection
Yes
Interface Type
Wire presssure terminal
Solar PV Charging Input
Interface Type
Wire presssure terminal
Rated Input Voltage (V)
DC380V
Input Voltage Range(V)
120-450V
Input Power
5000W
Positive and negative pole insertion
Yes
reverse protection
Over-current Protection
Yes
AC Output
Output Waveform
Pure sine wave
(Vac)Output Voltage
220V-240V
(Hz)Output Frequency
50HZ/60HZ
Output power
3200W
No-load Power Consumption
100W
Inversion Efficiency
≥90%
Under-voltage Output Protection
Yes
Over-voltage Output Protection
Yes
Over-load Output Protection
Yes
Short-circuit Output Protection
Yes
Released condition of Short-circuit Protection
Disconnect the load, Charge to activate
5
Communication mode
Wireless connections
WIFI
6
Environment
Environment Temperature
0℃-50℃
Charge Temperature(℃)
0℃-45℃
Humidity(%)
0-90%
Cooling
Forced air-cooling
7
Dimension
(L/W/H(MM)
710*300*600
Do not contain castor
8
Weight
Net Weight
74KG
Advantages:


Home battery is a renewable enviromental backup power system. Compared to the other products in the market, this kind of solar battery experiences a lower rate of capacity loss.
VTC power All-in-one storage battery system adopts the latest HESS battery system.This home battery provides house battery backup for emergency use, the features is high energy, high power density, long service life, and easiness of installation and capacity expansion and customization.

Operation And Display Panel: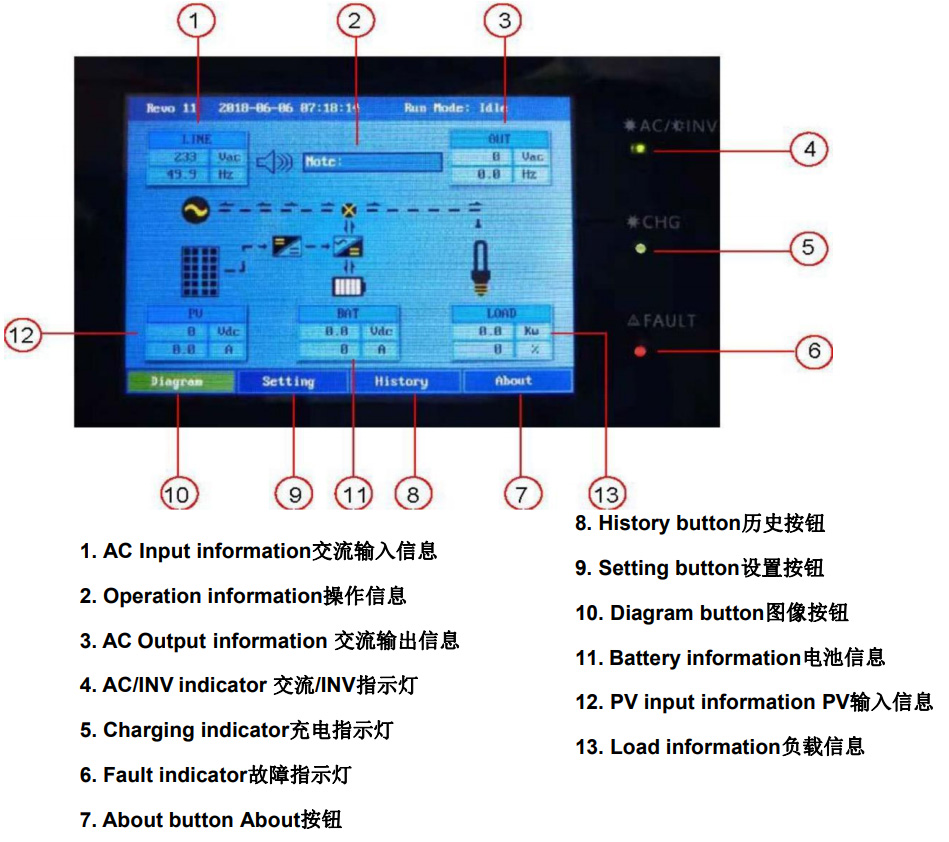 LCD display Icons: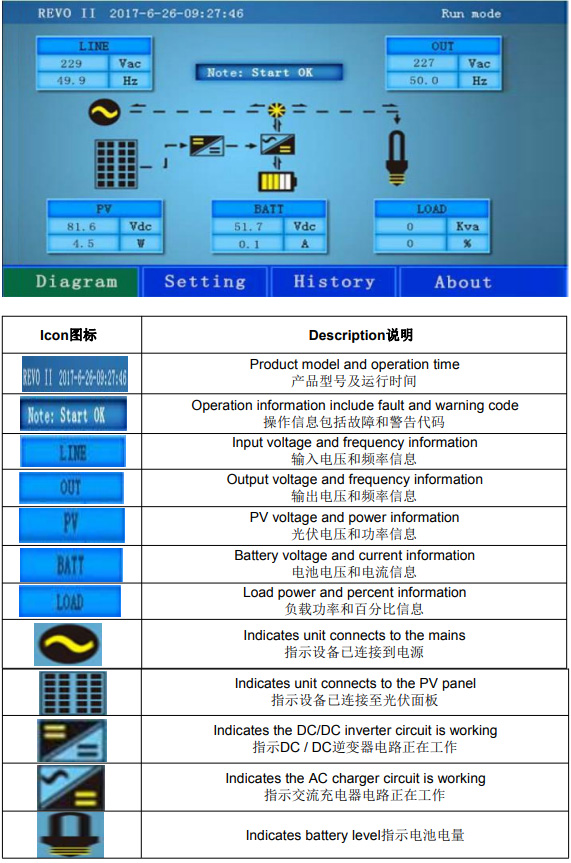 Manufacturing Technology:
Declaration:VTC Power produce the
Vtc500Al 5.12Kwh 51.2V 100Ah All In One Ess Lifepo4 battery
cell by ourselves and insist in using brand new and grade A cells only for safety and best battery pack performance.
Warning:Now lots of other competitors use recycled cells.Recycled cells can't ensure the constancy of the cells and BMS effective management,which will put lots of safety issue and danger in household.
VTC Power Cell production process: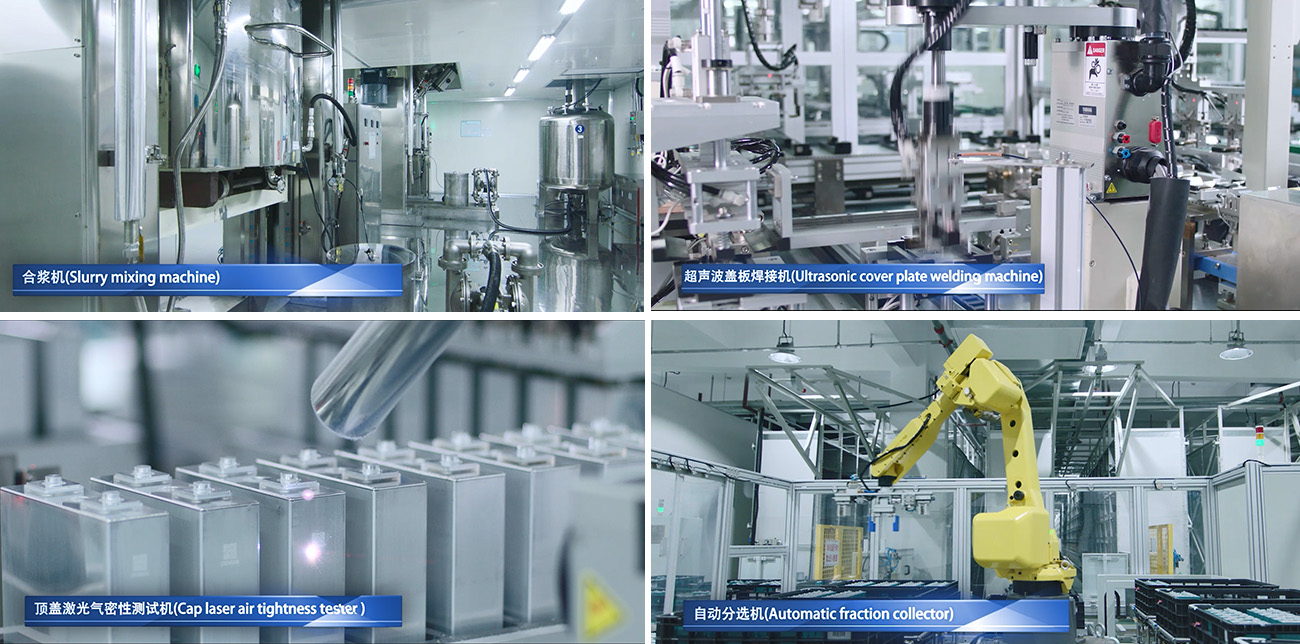 VTC Power Battery Pack Assemble process: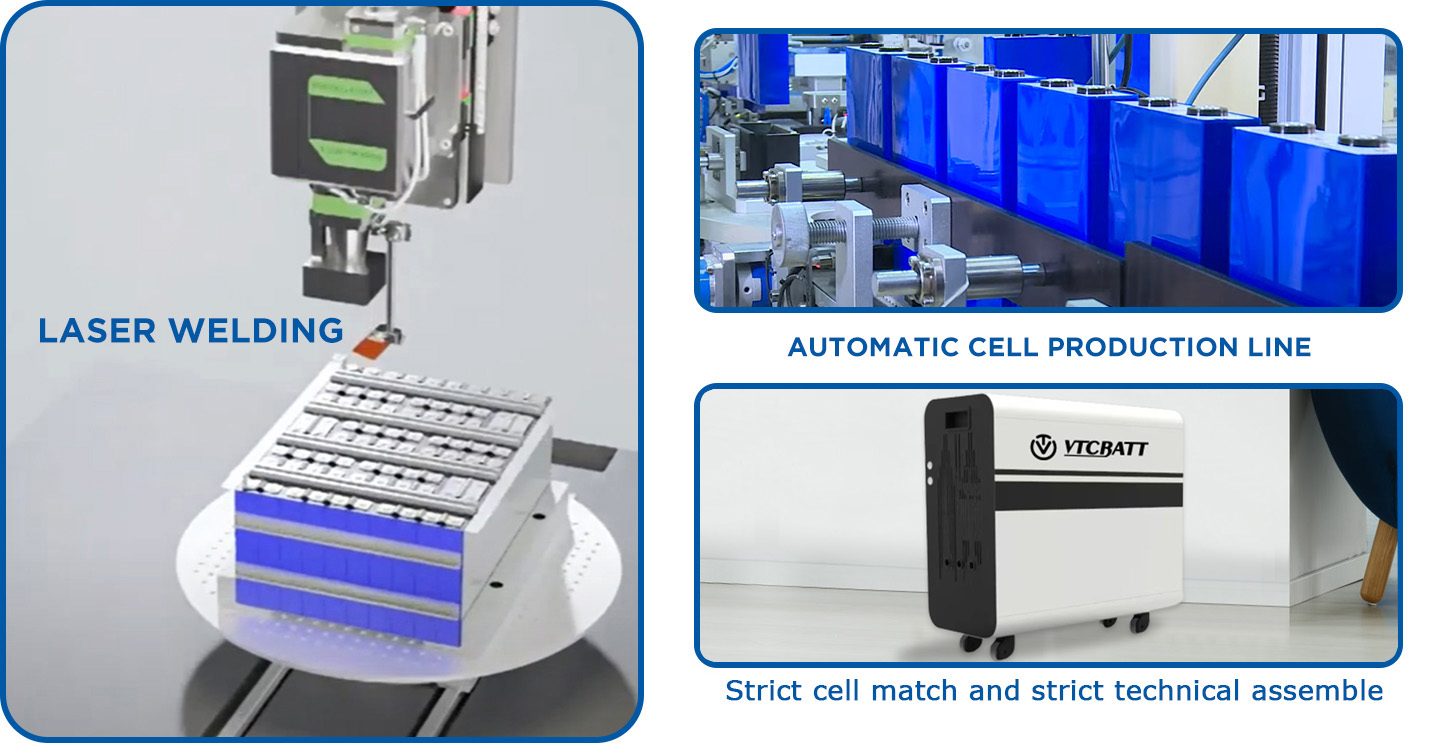 Discharge&Charge Curve: